Veterinary Recruitment – For Companies
At VN Recruitment we want you to feel at ease the entire way through the recruitment process. We pride ourselves on providing employers with a friendly, down to earth, cost effective and efficient service.
As we specialise purely within the veterinary industry we know exactly what we are doing and are all 360 degree consultants. Our database has only the best candidates in the market and we will do our utmost to find you the most ideal applicant possible. Any candidates we put forward to you will have been through extensive screening- whether they are locum or permanent applications and will all have been reference checked.
Our aim is for you to enjoy the working relationship with VN Recruitment, resulting with the perfect individual joining your team for the long term.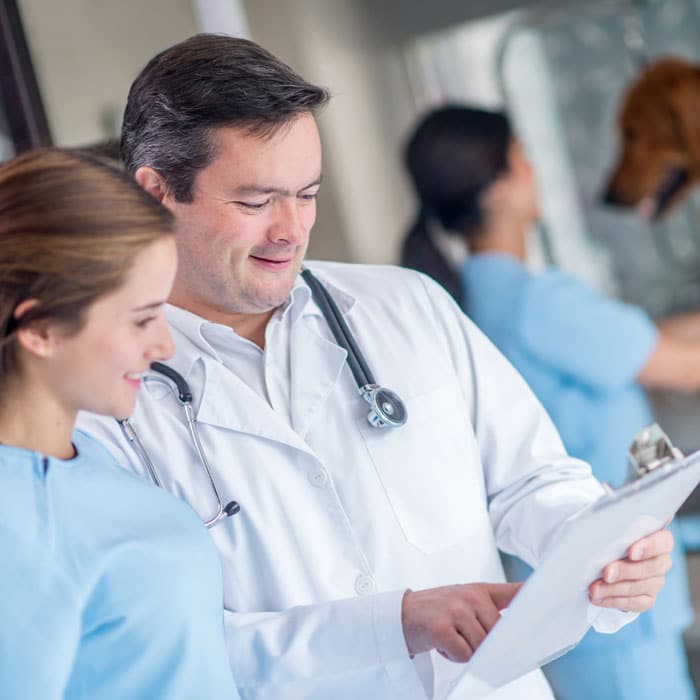 Veterinary Recruitment – For Candidates
We offer candidates a wide range of vet career opportunities, with over 100 vacancies currently available. We make the application process as simples as possible, with plenty of help, support and advice along the way.
If you are looking for a new permanent challenge, additional locum dates, or simply wanting to keep in touch for the future, please register with VN Recruitment. By registering with us we can keep you up to date with new roles and interesting industry news, as well as being the first to know about any new opportunities in the world of animal care. Whether you are a veterinary surgeon, a nurse or a care assistant, we will always have opportunities that will interest you.
To begin your search, tell us whether you're a Veterinary Nurse or a Veterinary Surgeon and away you go!