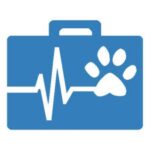 Website VN Recruitment Ltd
About this role and our client!
We are currently working with a small animal focused, standard driven group that cover the Preston and Lancashire area. They have 4 sites, that all work closely together – ensuring that each surgery is well supported and working well as a team.
Our client is hoping to find a veterinary surgeon with a positive approach to development, and a real passion for what they do to work in their surgery near to Preston.
The group have incredible, purpose-built facilities (including ultrasonography, multi parameter monitoring, Dental x-rays etc) and they really take pride in developing their surgeries as well as their employees. They are very keen on CPD, and incredibly supportive of certificates- actively encouraging these.
Who are we looking for?
You will ideally be happy with all aspects of first opinion caseloads and surgery, a team focused individual- but also happy working in sole charge occasionally. However, this is not a requirement, our client is more focused on finding the right candidate to join them and become an integral team member.
Working hours & benefits:
This is an opportunity that covers 35 hours per week, NO OOH and 1 in 4 Saturdays on a rota.
• Generous CPD allowance & interests actively encouraged
• Wonderful facilities & equipment
• Appealing rota to encourage a good work/life balance
• Career development opportunities
• Staff discount scheme
• Workplace pension scheme
• Employee assistance programme
• Relocation fees
How to apply for this veterinary vacancy
To apply for this vacancy please click 'Apply Now' at the bottom of this advert or send your application and CV to laura@vnrecruitment.co.uk
Want to see more vacancies?
Alternatively, if you are looking for work and this is not suitable, please do get in touch as we have hundreds of veterinary roles across the UK. We cover both locum (temporary) and permanent positions nationwide. See all our vacancies here.
For more information please contact Laura Buss: laura@vnrecruitment.co.uk or alternatively call 01904 471 400.