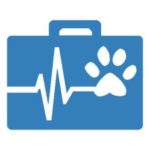 Website VN Recruitment
About this vacancy and our Client's Veterinary Group
A friendly veterinary practice in North London is looking for a new Head RVN to join their close-knit team. The role would be well suited to someone who either has prior experience as a Head Veterinary Nurse, or is looking for their next career step into their first management position. This well-respected, first opinion surgery has excellent facilities within the practice, as well as having neighbouring, larger branches nearby to ensure that all clients can be offered everything they need for their pets.
Veterinary Duties
You will work closely alongside the Lead Vet to maintain impeccable gold standard care throughout the practice, as well as implementing new processes and ideas to increase efficiency and business profit within the practice. You would also be responsible for team management for a small team of RVNs, including rotas, mentoring etc., in addition to all general nursing duties including nurse clinics.
Experience
You should ideally have at least 3 years' UK qualified experience. If you are not a clinical coach already, you must be willing to qualify as one.
Working Hours & Benefits
• Fantastic Package with full support provided
• Clinical freedom encouraged
• Full-time position, Mon-Fri
• 1:2 Saturday mornings, paid as overtime or given back as a lieu day
• 4 weeks' holiday + 7/8 bank holidays, the bank holiday you work will be given back as a lieu day of your choice
• Excellent salary package
• RCVS fees paid
• Generous CPD allowance
• Extensive voucher and retail discount schemes
How to Apply for this Veterinary Vacancy
To apply for this vacancy, please click 'Apply Now' at the bottom of this advert, or send your application and CV to helen@vnrecruitment.co.uk
Want to See More Vacancies?
Alternatively if you are looking for work and this is not suitable, please do get in touch as we have hundreds of Veterinary roles across the UK. We cover both locum (temporary) and permanent positions nationwide. See all our vacancies here.