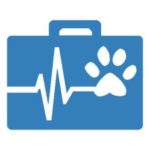 Website VN Recruitment
Job ID: 3573
About this Veterinary Vacancy
Role: Locum Registered Veterinary Nurse
Type: Charity Veterinary Hospital
Location: Southwest London
Dates and Hours: ASAP / ongoing, 8.5hr day shifts
Description:
We are working with a celebrated, fast-paced charity veterinary hospital in Southwest London who are seeking a Locum RVN to help them with cover on an ongoing basis whilst they recruit for a permanent member of staff. The hospital is well-equipped to carry out a variety of procedures, from routine vaccinations to complex surgical procedures. You'll be involved in all general nursing duties including consults, theatre and wards and should be confident completing these tasks either independently or as part of a team. Shifts will be 8.5hrs (days only, no nights or on-call) and we are looking for someone to start as soon as possible. Please note that in line with IR35, you must be registered with an umbrella company to take this locum booking.
If you're interested, we'd love to hear from you!
How to Apply for this Veterinary Vacancy
To apply for this vacancy please click 'Apply Now' at the bottom of this advert, or send your application and CV to helen@vnrecruitment.co.uk
Want to See More Vacancies?
Alternatively if you are looking for work and this is not suitable, please do get in touch as we have hundreds of Veterinary roles across the UK. We cover both locum (temporary) and permanent positions nationwide. See all our vacancies here.
For more information please contact Helen Roberts: helen@vnrecruitment.co.uk or call 01904 471 400.