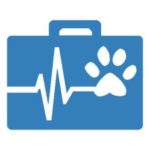 Website VN Recruitment
8-month contract for a part-time Veterinary Surgeon within a fabulous, independent surgery in Northwest London, immediate start – Job ID: 3231
About this vacancy and our Client's Veterinary Group
We are working with a wonderful, independent practice in Northwest London who are seeking a motivated Veterinary Surgeon to join their friendly little team on a contract basis until Feb 2021. The practice prioritises providing an exceptional pet care experience for all their clients, with customer service at the forefront of day to day activity, so the desire to go the extra mile in helping the pets in your care, and their owners, is an essential personality trait! The surgery has excellent facilities, and are constantly reviewing their procedures to ensure their practices are as modern and up to date as possible. If you are seeking an exciting role within a thriving, independent surgery, this is truly the role for you!
Veterinary Duties
This position would be best suited to an experienced Veterinary Surgeon with a strong knowledge in both medicine and surgeries. You will be working with extremely generous appointment times to ensure you can give the highest levels of client and patient care, and will also be working across separate dog and cat areas to ensure your patients are as relaxed and comfortable as they can be. The practice is extremely well equipped and you will be working with lovely clients and a welcoming, friendly team around you of 1 other vet plus nursing, kennel and admin teams. You will be working with a low volume of clients and procedures per day to ensure the highest standards can be attained.
Experience
We would like to hear from confident Vets with at least 4 years' UK experience.
Working Hours & Benefits
• Full time position
• Negotiable salary package DOE
• 1:3 Saturdays with time off in lieu
• Wednesday-Friday day shifts 9am-7pm
• No OOH
• Generous annual leave allowance, plus bank holidays
• Excellent annual CPD allowance
• Revenue generated bonus scheme
• The opportunity to work in a forward-thinking, independent practice
How to Apply for this Veterinary Vacancy
To apply for this vacancy please click 'Apply Now' at the bottom of this advert or send your application and CV to helen@vnrecruitment.co.uk
Want to See More Vacancies?
Alternatively if you are looking for work and this is not suitable, please do get in touch as we have hundreds of Veterinary roles across the UK. We cover both locum (temporary) and permanent positions nationwide. See all our vacancies here.