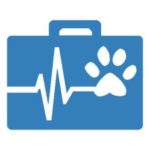 Website VN Recruitment
About this vacancy and our Client's Veterinary Group
Are you a compassionate and keen RVN, looking for an exciting new step in your career? If so, look no further! We are working with a beautiful practice in South London who are seeking a new addition to their nursing team, on a permanent full-time basis. This purpose-built surgery is modern, bright and spacious, with a large waiting area, a huge prep space and 7 consult rooms! You will be welcomed into a supportive and friendly team environment, with a close-knit ethos across the whole group. The practice is easily accessible by road and public transport and is well connected to both Surrey and central London.
Veterinary Duties
You will be tasked with all general nursing duties, and you should be confident in nurse consults, anaesthesia and assistance in surgery, and all aspects of inpatient care. Offering an outstanding level of both patient and client care should be second nature to you, with animal kindness and welfare being your top priority.
Experience
You must be a qualified Veterinary Nurse and be registered with the RCVS to be considered for this position.
Working Hours & Benefits
• Fantastic Package with full support provided
• Clinical freedom encouraged
• 38hrs/week, shifts on a rota basis
• Newly amended rota patterns to maximise a healthy work-life balance throughout the team
• 1 in 4 weekends, with time off in lieu during the week
• Competitive annual salary in line with your experience level
• 28 days annual leave
• RCVS fees covered
• CPD allowance
• Free lunch Fridays!
• Other fantastic perks to be discussed at interview
How to Apply for this Veterinary Vacancy
To apply for this vacancy, please click 'Apply Now' at the bottom of this advert, or send your application and CV to helen@vnrecruitment.co.uk
Want to See More Vacancies?
Alternatively if you are looking for work and this is not suitable, please do get in touch as we have hundreds of Veterinary roles across the UK. We cover both locum (temporary) and permanent positions nationwide. See all our vacancies here.