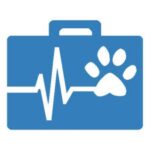 Website VN Recruitment Ltd
About this role and our client!
We are currently recruiting for a farm only vet to join a well-established, mixed animal group that cover the Worcestershire area. They are looking to find a care driven vet to join their experienced existing team of 10 large animal surgeons.
The role will be 100% farm animal work, however there is opportunity to be involved in equine work if it is of interest- but this is not a requirement.
In terms of caseloads our client has an even split of dairy, beef and sheep. Whilst also working alongside some small holder and game bird clients.
Who are we looking for?
We are looking to find someone that is team focused and loves working with others. You will ideally be confident in all areas of first opinion farm work and caseloads.
The ideal candidate will have a focus on providing good quality of service to clients, whilst also being enthusiastic and motivated, with a passion for people and animal welfare.
The right surgeon will have excellent communication and customer relation skills, with a high attention to detail.
Working hours & benefits:
This is a full-time position, with 1 in 4 weekends and 1 night a week on call. You will receive TOIL for weekends and on call.
• Generous CPD allowance & interests actively encouraged. With further study and certificates very much supported.
• Wonderful facilities & equipment.
• Career development opportunities.
• Staff discount scheme.
• RCVS/BVA/VDS and other memberships paid for.
• Employer Contribution Pension scheme.
• Company vehicle.
• Laptop and mobile phone provided.
How to apply for this veterinary vacancy
To apply for this vacancy please click 'Apply Now' at the bottom of this advert or send your application and CV to laura@vnrecruitment.co.uk
Want to see more vacancies?
Alternatively, if you are looking for work and this is not suitable, please do get in touch as we have hundreds of veterinary roles across the UK. We cover both locum (temporary) and permanent positions nationwide. See all our vacancies here.
For more information please contact Laura Buss: laura@vnrecruitment.co.uk or alternatively call 01904 471 400.