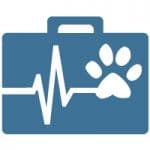 VN Recruitment Ltd
About this vacancy and our Client!
Job ID: 3424
Our Client has a fantastic opportunity for a RVN to join a thriving team at a referral practice (that specialises in Ophthalmology) in Sunderland.
The practice is well equipped with unbeatable facilities, including a variety of specialist Ophthalmology equipment as well as all the mod cons you would expect of a referral surgery.
The team is vibrant and diverse, inclusive of nearly 10 Vets and over 10 on the nursing team across their 3 branches. They are a super team to work within with multiple certificates, talents & personalities!
The Role
As a RVN at this practice, you will be tasked with all general nursing duties as expected of a referral practice, including assisting the Veterinary Surgeons, administering treatment, inpatient care and lots more to keep it a varied, exciting role.
Experience / Who we are looking for
Experienced RVN
Positive, bubbly attitude
Fantastic team player & communicator
RCVS registered
Work Hours & Benefits
Full time, permanent role
37.5 hours per week, Monday – Friday
OOHs on a rota (only weeknights and when clinic is running over) paid at time and a half or taken as TOIL
Talented team environment
Incredible workplace & facilities
Great reputation in the area
Career development encouraged
Competitive salary
How to apply for this veterinary vacancy
To apply for this vacancy please click 'Apply Now' at the bottom of this advert or send your application and CV to laura@vnrecruitment.co.uk.
Want to see more vacancies?
Alternatively, if you are looking for work and this is not suitable, please do get in touch as we have hundreds of veterinary roles across the UK. We cover both locum (temporary) and permanent positions nationwide. See all our vacancies here.
For more information please contact Laura Buss: laura@vnrecruitment.co.uk or alternatively call 01904 471 400.