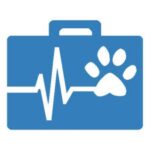 VN Recruitment Ltd
About this role and our client!
Job ID: 3895
If you are a RVN in Oxfordshire who is looking for a varied role that will give you many different experiences, we have the perfect opportunity for you.
Based in a RCVS accredited hospital, this friendly team are searching for another RVN to join them as their demand grows. The practice itself is truly state-of-the-art, with facilities and equipment such as separate dog/cat wards, isolation facilities, on-site laboratory, digital x ray, dental x ray, ultrasound, and endoscopy.
The team is more like a family, including those within their branch practices. They proudly work well as a team and work hard to improve the knowledge & experience of everyone who works there. They are also a training practice for SVNs, so you will need to have an interest in helping train the next generation.
This is a full-time, permanent position – 40 hours per week on a rota basis that is either over weekdays, weekends or night duties. The nights and weekends are at least 1:6, with days being 8 hours long (shifts starting from 8am). Due to their hospital status, they cover their own OOH/ECC and are proud of their continuity of care and high clinical standards in doing so.
This is role that brings variety, excitement and opportunity – perfect for a RVN who wants to start their hospital experience, but also for someone wanting to further this. Full support will be provided.
Who are we looking for?
RCVS registered
All experience levels welcome
High clinical standards & incredible patient care
Interest in OOH/ECC/Hospital
Someone who loves working in a team environment
Working hours & benefits:
Full-time, permanent position
Rota across days, nights & weekends
RCVS accredited hospital
Salary £20,000 – 30,000 pa DOE
Stunning facilities
Great location for Oxford, Aylesbury & easy connections to London
Full support provided
Generous CPD allowance
Career development opportunities
Various company benefits
How to apply for this veterinary vacancy
To apply for this vacancy please click 'Apply Now' at the bottom of this advert or send your application and CV to laura@vnrecruitment.co.uk.
Want to see more vacancies?
Alternatively, if you are looking for work and this is not suitable, please do get in touch as we have hundreds of veterinary roles across the UK. We cover both locum (temporary) and permanent positions nationwide. See all our vacancies here.
For more information please contact Laura Buss: laura@vnrecruitment.co.uk or alternatively call 01904 471 400.