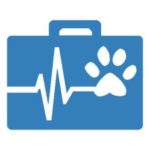 Website VN Recruitment
About this vacancy and our Client's Veterinary Group
We are working with a fantastic veterinary practice in Surrey who are looking for a Registered Veterinary Nurse to join their team. This is a fixed-term maternity cover contract, and the hours are 32hrs per week over 4 days. The role will be best suited to a confident RVN who is comfortable covering all general nursing duties within a fast-paced environment. The surgery is ideally located for easy access into South London as well as the rest of Surrey, as it lies on the border between the two. You will be welcomed into a friendly team of nurses, and will have a lovely client base to work with.
Veterinary Duties
You will be tasked with all daily general nursing duties within a busy practice, and this will include caring for inpatients, assisting with surgery and consults. You will be required to work approx. 32hrs per week over 4 days, with no OOH or on-call. There is a 1:7 Saturday/weekend rota split between the whole team, with time off in lieu.
Experience
We will welcome applications from all qualified RVNs.
Working Hours & Benefits
• Fantastic Package with full support provided
• Clinical freedom encouraged
• Fixed-term maternity cover contract
• 32hrs per week over 4 days
• No OOH
• 1:7 weekend rota with time off in lieu
• Supportive team
• Generous annual leave allowance
• Generous CPD allowance
How to Apply for this Veterinary Vacancy
To apply for this vacancy, please click 'Apply Now' at the bottom of this advert, or send your application and CV to helen@vnrecruitment.co.uk
Want to See More Vacancies?
Alternatively if you are looking for work and this is not suitable, please do get in touch as we have hundreds of Veterinary roles across the UK. We cover both locum (temporary) and permanent positions nationwide. See all our vacancies here.