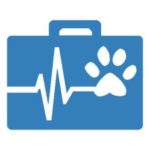 Website VN Recruitment
About this vacancy and our Client's Veterinary Group

We are working with a well-established veterinary hospital on the outskirts of Northeast London who are seeking a Senior Veterinary Surgeon to join their team. The practice is well-located in a beautiful, suburb of London, within easy walking distance of the local train station with easy access into the capital as well as out to Essex and Hertfordshire. The hospital itself is well established, RCVS-accredited and features excellent, state-of-the-art equipment. There are certificate holders within the existing team, and facilities include endoscopy, specialist ultrasound and dental radiography. As a Senior Vet you should have a minimum of 5 years' qualified UK experience, and will pride yourself on your outstanding communication skills to your colleagues and clients alike.

Veterinary Duties

You will be tasked with all routine GP work including OOH and emergency work. In addition to this, you will be the senior vet on shift and should be prepared to handle any issues that may arise, as well as advising and supporting your colleagues where needed to ensure everyone is happy and comfortable at work, whilst providing maximum levels of care to your clients and their pets.

Experience

You should have at least 5 years' qualified experience in the UK, sole charge experience and OOH/emergency work.

Working Hours & Benefits

• Fantastic Package with full support provided
• Clinical freedom encouraged
• Starting salary from £50,000 p.a. up to £65,000 p.a. DOE
• Full-time hours over 4 days (Monday – Friday) with one day off during the week as standard.
• 1 in 6 full weekends (9am-4pm Saturday, and 10.30am-12pm Sunday)
• 1 in 6 Saturday a.m. consults
• One evening on call per week, 7pm-10pm or 7pm-8pm.
• 6 weeks' holiday including bank holidays
• Private healthcare
• Generous CPD allowance
• RCVS fees + 1 professional subscription of your choice
How to Apply for this Veterinary Vacancy

To apply for this vacancy, please click 'Apply Now' at the bottom of this advert, or send your application and CV to helen@vnrecruitment.co.uk

Want to See More Vacancies?

Alternatively if you are looking for work and this is not suitable, please do get in touch as we have hundreds of Veterinary roles across the UK. We cover both locum (temporary) and permanent positions nationwide. See all our vacancies here.