East Midlands
Eastern Counties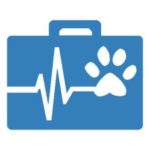 Website VN Recruitment
About this Veterinary Vacancy
• Role: Locum Vet
• Type: Small Animal
• Location: West Norfolk
• Dates: 3rd July – 17th July
• Working Hours: Monday-Friday
• Accommodation Available: Yes
Job Description
We are urgently looking for a Locum Vet to join a friendly practice in West Norfolk, starting ASAP for two weeks! You will be responsible for all small animal, first opinion caseloads with a mixture of consults and routine surgeries.
Accommodation can be provided if needed!
Get in touch for both long and short term bookings.
How to Apply for this Veterinary Vacancy
To apply for this vacancy, please click 'Apply Now' at the bottom of this advert, or send your application and CV to helen@vnrecruitment.co.uk
Want to See More Vacancies?
Alternatively if you are looking for work and this is not suitable, please do get in touch as we have hundreds of Veterinary roles across the UK. We cover both locum (temporary) and permanent positions nationwide. See all our vacancies here.