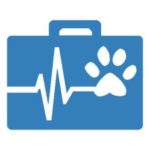 Website VN Recruitment
About this vacancy and our Client's Veterinary Group
We are working with a wonderful small animal veterinary practice in South London who are seeking a confident, experienced and competent Vet to join their team on a permanent basis. You will be welcomed into a friendly existing team of 5 Vets at various stages in their career – you should be happy supporting and helping your colleagues without exception, whether you are offering guidance to a New Grad Vet or offering a second opinion to the Clinical Director on a complex case. The surgery is beautiful, purpose-built and spacious – featuring modern, state-of-the-art equipment.
Veterinary Duties
In addition to all routine consults and operations, which you should be well-versed and confident in, you will also be required to take an active interest in sharing your ideas in areas of business development. You will be working on a structured shift basis on a mixture of consults and operations, within a close-knit team network.
Experience
Our ideal candidate will have at least 3 years' experience.
Working Hours & Benefits
• Fantastic Package with full support provided
• Part time and full time hours will be considered
• Clinical freedom encouraged
• Structured shift patterns (details on application), no OOH
• 1 in 4 weekends
• Competitive remuneration package in line with your level of experience
• Generous company pension scheme
• CPD & career development funded (£1,500 pa/5 days pa) and encouraged
• Ride to work and childcare schemes
• Regular in-house lectures
• Free lunch on Fridays!
How to Apply for this Veterinary Vacancy
To apply for this vacancy please click 'Apply Now' at the bottom of this page or send your application and CV to helen@vnrecruitment.co.uk
Want to See More Vacancies?
Alternatively if you are looking for work and this is not suitable, please do get in touch as we have hundreds of Veterinary roles across the UK. We cover both locum (temporary) and permanent positions nationwide. See all our vacancies here.