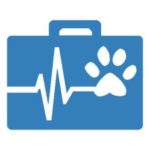 Website VN Recruitment
About this vacancy and our Client's Veterinary Group

We are seeking a dynamic and enthusiastic Veterinary Surgeon to join a busy, expanding practice in Southeast London. This is a permanent position, with either full-time or part-time hours on offer to suit your requirements and encourage a healthy work-life balance. This bright, purpose built practice offers a vast range of specialist modern facilities including a full range of all small animal dental equipment, oxygen tent, cautery and more.

The surgery is in an excellent location with multiple public transport links both in and out of London, as well as free parking available for colleagues at the practice. You will see a diverse range of cases across all small animals including exotics and birds, and with many of your loyal clients having insurance, will be able to work up and treat many of these cases fully.

Veterinary Duties

You will be welcomed into a friendly, supportive team environment and will be tasked with all areas of general first opinion veterinary consults and surgery. This role would be well suited for an ambitious Vet who is keen to pursue special interests, something that will be actively encouraged and supported within your new role. You should enjoy building long-lasting relationships with your clients and their pets, and should pride yourself on being a friendly and approachable individual.

Experience

We will welcome applications from qualified Veterinary Surgeons of all experience levels. You must be registered with the RCVS.

Working Hours & Benefits

• Supportive and friendly working environment
• Excellent career opportunities and development
• Excellent salary in line with your level of experience
• Full time or part time hours available
• Weekend rota
• No OOH
• Pension scheme
• Generous CPD including funding towards certificates
• Paid professional memberships
• Generous retail discounts

How to Apply for this Veterinary Vacancy

To apply for this vacancy, please click 'Apply Now' at the bottom of this advert, or send your application and CV to helen@vnrecruitment.co.uk

Want to See More Vacancies?

Alternatively if you are looking for work and this is not suitable, please do get in touch as we have hundreds of Veterinary roles across the UK. We cover both locum (temporary) and permanent positions nationwide. See all our vacancies here.