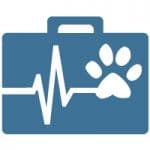 VN Recruitment Ltd
About this vacancy and our Client's Veterinary Group
Job ID: 3152
If you are a confident, enthusiastic Veterinary Surgeon based in West London, we would love to hear from you. We are seeking someone who is motivated, decisive and experienced working in sole charge, to join a lovely branch practice on a full-time basis. You will have the close support of various other local branches within the group, as well as access to the facilities of a fantastic 24hr hospital and referral centre nearby. The practice is well connected via public transport, an easy walk from 3 different tube stations depending on which direction you are travelling from. Your development and special interests will be supported within this fantastic veterinary group, including certificate support for the future.
Veterinary Duties
You will be working within a small team as a sole charge vet, working closely together to provide exceptional customer and patient care to a gold standard, whilst striving to increase revenue for the practice. You will be tasked with all aspects of first opinion consults and routine surgical procedures, and should be comfortable making decisions and working independently.
Experience
You must be comfortable working in sole charge, within standard first opinion veterinary practice. You must also be registered with the RCVS, and will ideally have at least 2-3 years' UK experience.
Working Hours & Benefits
Fantastic Package with full support provided
Clinical freedom encouraged
Full-time hours
Excellent salary package in line with your level of experience
Generous CPD allowance, including certificate support
Generous annual leave of 33 days p.a.
Professional memberships
Generous discounts, perks and rewards to use in your free time
Excellent support and progression scheme
How to Apply for this Veterinary Vacancy
To apply for this vacancy, please click 'Apply Now' at the bottom of this advert, or send your application and CV to helen@vnrecruitment.co.uk
Want to See More Vacancies?
Alternatively if you are looking for work and this is not suitable, please do get in touch as we have hundreds of Veterinary roles across the UK. We cover both locum (temporary) and permanent positions nationwide. See all our vacancies here.
For more information please contact Helen Roberts: helen@vnrecruitment.co.uk or alternatively call 01904 471 400 / 07776689465.