4 is a Magic Number!
We did give you all fair warning… it's a super exciting time for VN Recruitment!
Introducing… our 4th team member!
We are absolutely over the moon to welcome the lovely Anthony into our team, as the 4th piece of our VN Recruitment jigsaw!
Anthony has been a great friend of Laura's for many years, and has always been a great support and help to VN Recruitment since Laura founded the company in 2015. Some of you may recognise him, as he has been at the BVNA Congress with us for the last two years. He loved helping out at BVNA and got such positive feeling about the Veterinary Industry as a whole, as well as meeting so many lovely people, he decided that he wanted to make this his next career move.
It was a no brainer for Laura, knowing Anthony's fantastic, friendly personality and desire to help people, paired with a strong professional background in sales management – she knew he was going to be the perfect fit to join us. We decided to throw him in at the deep end for his first week with us, and took him straight off to the BSAVA Congress in Birmingham – as a seasoned professional in congress, he handled it like a pro! Anthony is looking after the East Midlands, West Midlands and Wales as his region, and is making fantastic progress so far. We're so happy to have him here! 
We even attempted to get a nice team photo, but as you can see, some of our team are easily distracted by shiny balloons! –>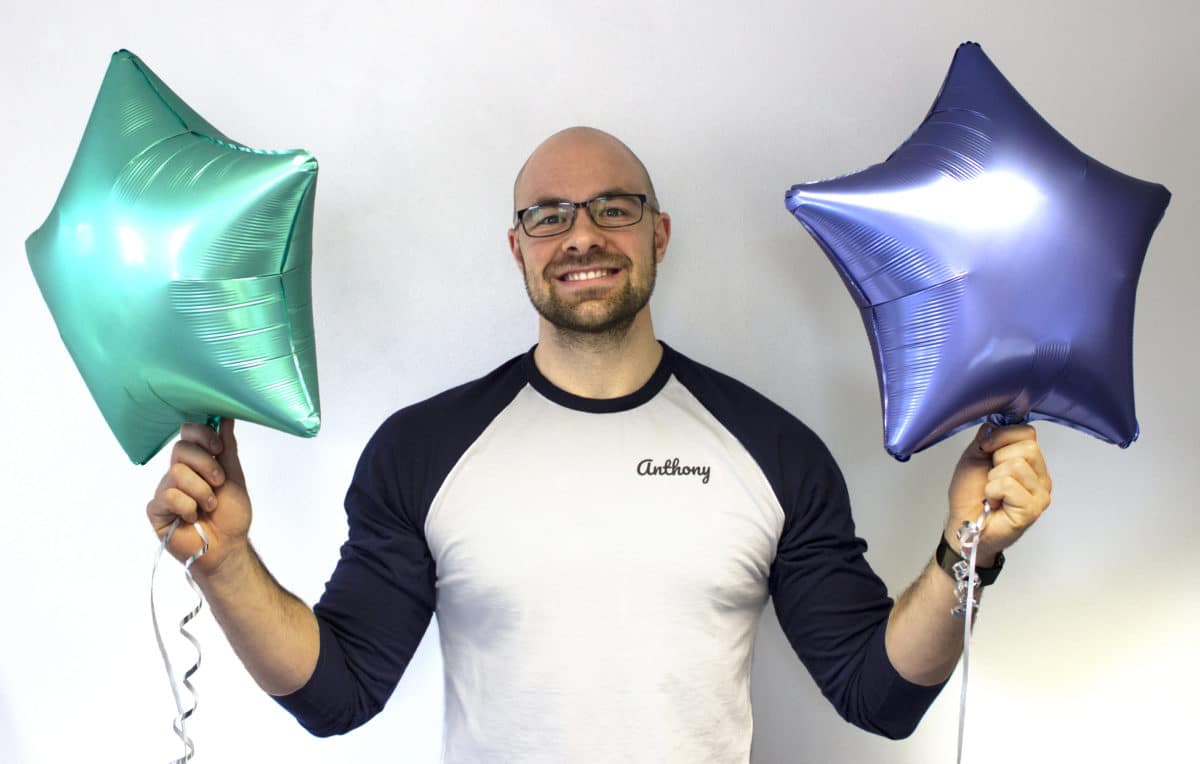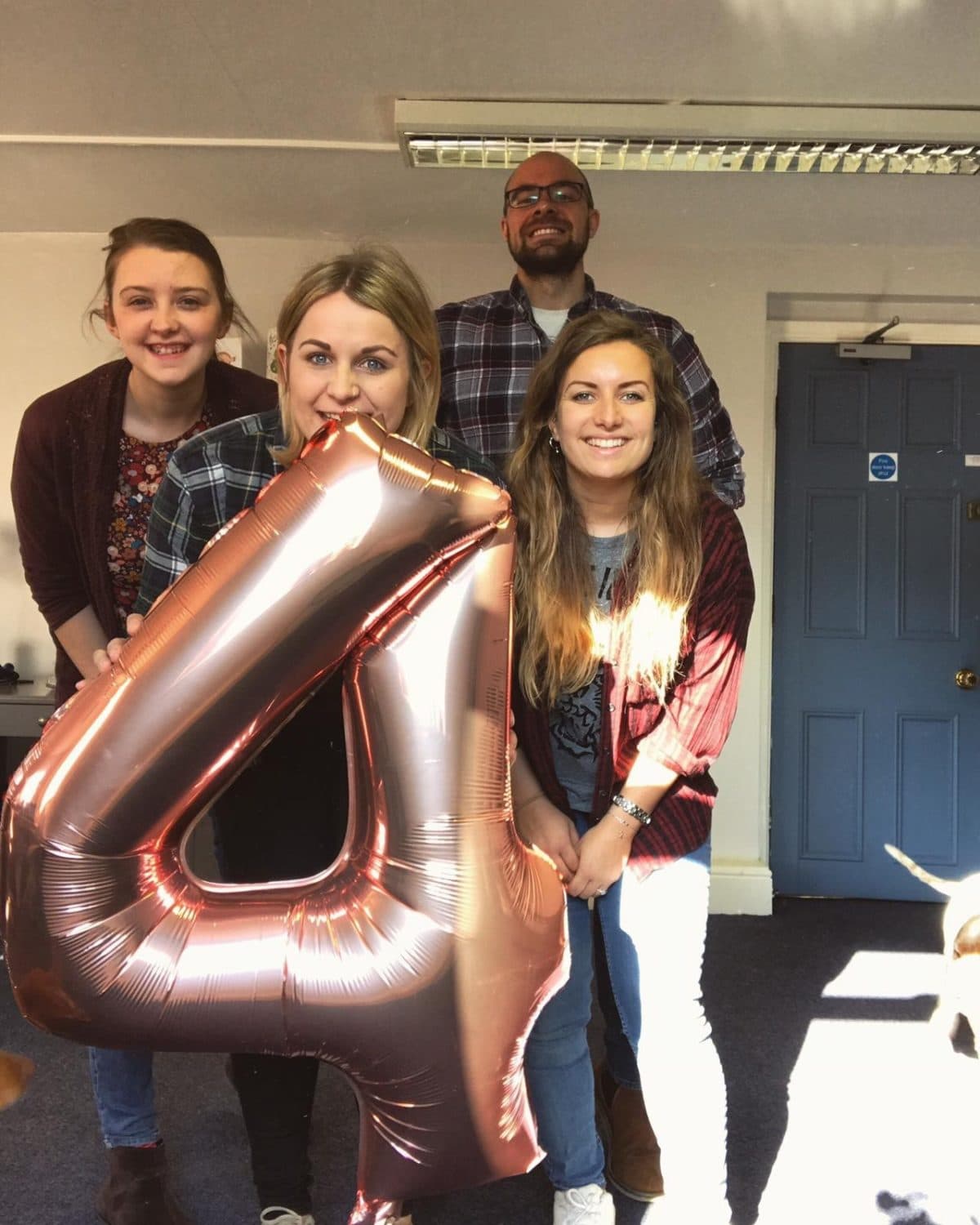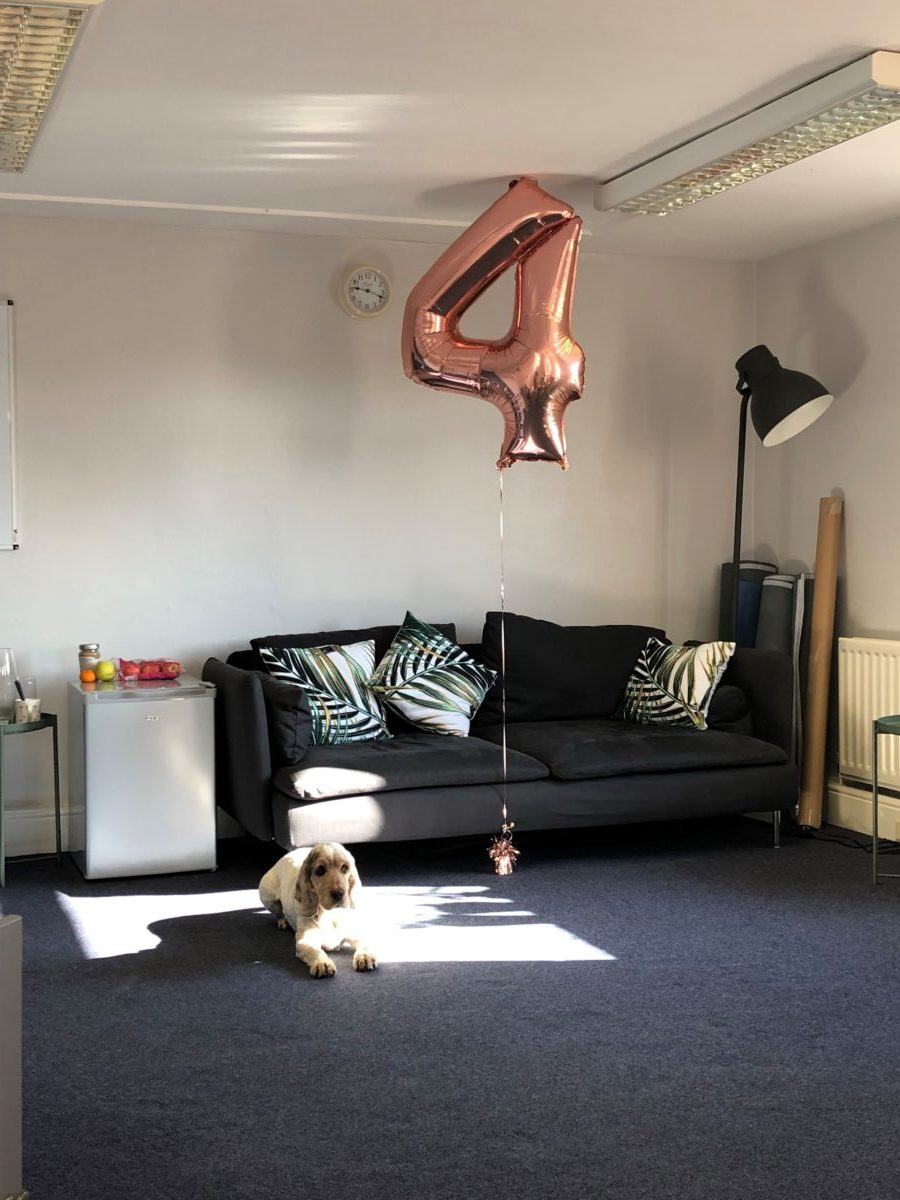 VN Recruitment turns 4!
We are super excited to be celebrating our 4th birthday today! Whether you are a long standing or recent follower of VN Recruitment, we absolutely couldn't have achieved half the things we have so far, without your support.
As many of you will know, Laura founded VN Recruitment back in 2015 as she wanted to create a business that would offer a more personal, care-orientated and honest approach to recruitment in the Veterinary industry – something she felt was not around at the time. She set up shop with her lovely Cocker Spaniel, Archie, and did an incredible job holding the fort single-handedly for the first 3 years or so.
As she was doing so well and her lovely client and candidate bases were growing so rapidly, in 2018 she decided it was time to take the leap and grow her team. And so, Helen and Manda joined the team in August last year! Things have only been moving onwards and upwards ever since, so Anthony's arrival with us just before our 4th birthday couldn't have been timed any better.
As always, we want to send out a massive 'THANK YOU!' to all our lovely vets, nurses, practices, followers and supporters for all your help over the last 4 years – we couldn't have come this far without you, and we are so excited to continue growing our lovely company with you all at our side!
<– Archie knows his rightful place as the original VN Recruitment Co-Founder and Assistant Managing Director.
BSAVA… our 4th congress, on 04.04!
Are we taking it a bit too far with the number 4 now?!
We had an AMAZING time at the BSAVA congress in Birmingham last week – we met hundreds of amazing vets, nurses, students, practice managers, fellow delegates… it was a really great event. We had a super busy few days and were told by many people that our delicious salted caramel and triple-chocolate brownies were the talk of the congress… we'll take that, happily! We were absolutely astonished to be told by the organisers at the end of the congress that we had broken the record (by a lot!) for the most visitors to our stand in the history of BSAVA – how amazing is that?!
As well as meeting and registering lots of new people with us, it was lovely to put faces to names for people we have worked with over the years and haven't had a chance to meet in person, so it was an all-round fantastic experience for us. Hopefully we'll see you all again at BVNA in October! :)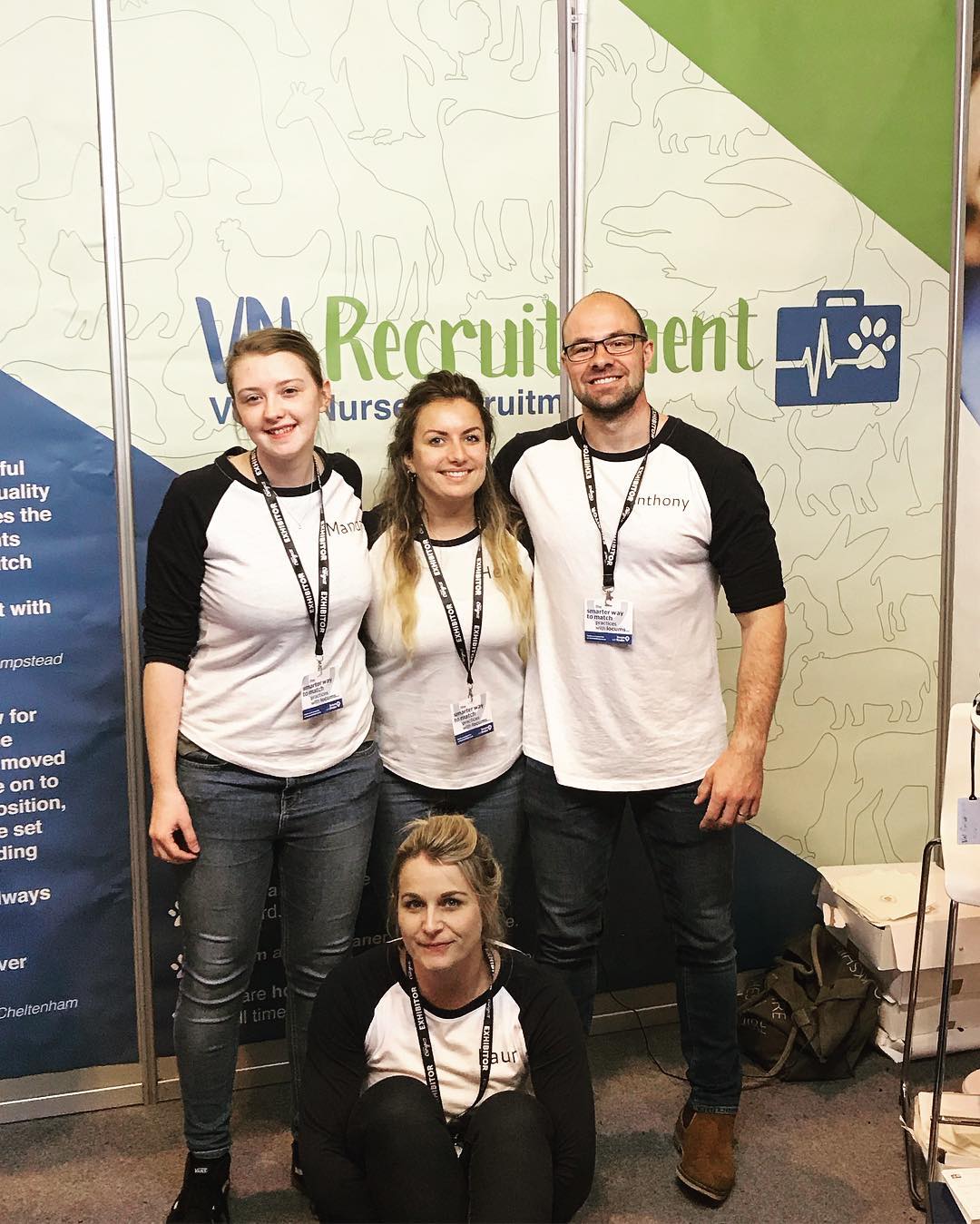 So, we think that's all our news for now… what a great 4 months of 2019 it's been so far! :D (that's it with the 4 references now…)
With love from (the 4 of us) the VN Recruitment Team x