VN Recruitment's Amazing Weekend at the BVNA Congress!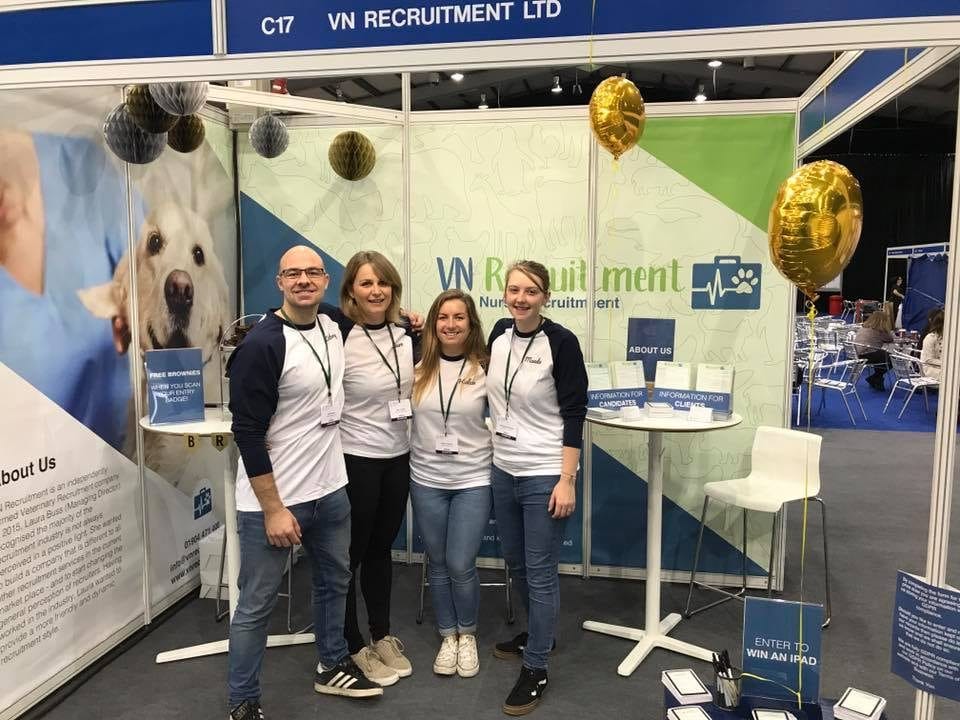 Team line-up! – Anthony, Laura, Helen & Manda
We had an absolute blast at BVNA…
…the atmosphere was buzzing and we are so happy that we got the chance to meet so many of you there, so thank you to everyone who came to say hello!
It was a fantastic opportunity for us be able to speak with so many lovely Nurses and Students over the weekend, to tell you all about VN Recruitment and discuss career opportunities as well as how we could help you fill spaces within your own team. As many of you know, we like to work differently than all of our competitors, and pride ourselves on offering a much more people-orientated service, prioritising your happiness above all else and ultimately matching the perfect person to the perfect role!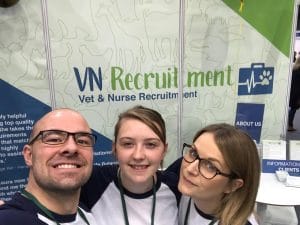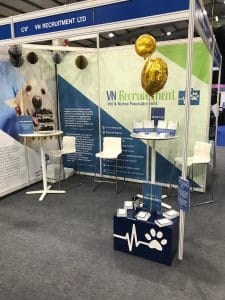 Our lovely VN Recruitment stand
Our Competitions and Giveaways!
As many of you will remember, we were giving away our delicious, gooey, triple-chocolate brownies (homemade by a very talented friend of Laura's up here in sunny Yorkshire) – they proved to be quite popular, although we can't imagine why…
So much so, that we actually handed out over 1500 yummy brownies this weekend!
We also were running a fabulous competition to win an iPad, and we announced the winner at BVNA as the exhibition was closing on Sunday.
So a HUGE congratulations to Katherine Dart, RVN from Hampshire – the iPad is yours!
Our Newest Member…
It didn't feel right talking about the highlights of our weekend without mentioning Laura's new cat, Norman – he is now happily settled at his new home in York and is having a great time…
Thank you to everyone who took part! We will next be exhibiting at the College of Animal Welfare in March 2019 – see you all there!
Love from Laura, Helen, Manda and Anthony x