Happy Work-iversary!
We can't believe it's been a whole year since Laura decided that it was time for VN Recruitment to start it's steady expansion, and Helen & Manda joined the team! It's been an utterly fantastic year for the business itself, and all the people in it.
We had a super fun day in the office on Tuesday this week, as 13th August marked Helen and Manda's 1 year anniversary at VN Recruitment! They arrived to a surprise of balloons, cards, cakes, and lovely treats. And, of course, star confetti ALL over their desks, chairs, computers, phones… we'd only just finished clearing up the confetti from Helen's birthday balloons last September!
Laura wrote this lovely message for our social media pages: "Happy 1st work anniversary to these absolute beauties! It has been both the quickest and most exciting year for me and VNR. These two joining me were the best decision I ever made from the company perspective. Thank you for everything you do, the constant laughter, hard work and genuine passion you both have for helping all our clients and candidates. VN Recruitment wouldn't be the same without you! L x"
We feel SO spoilt!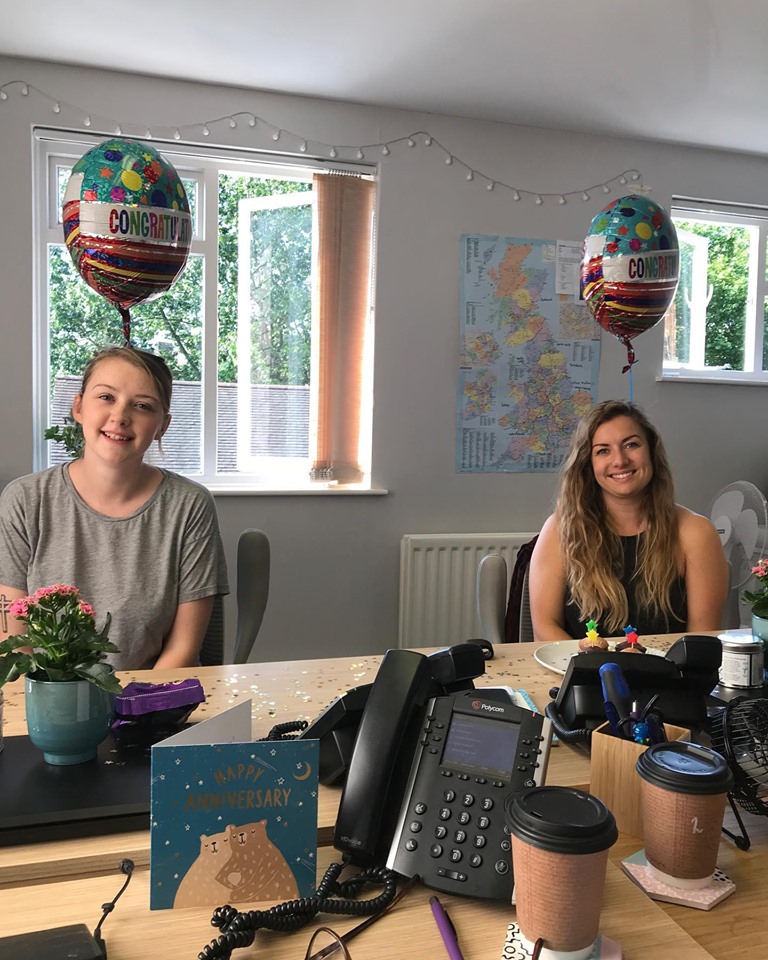 We, as a team, have had a really fantastic year – the business is growing wonderfully and reaching new heights every day. Shortly after Helen and Manda joined VN Recruitment in August 2018 we had the arrival of Annie, the mischievous little cocker spaniel who joined the family in November, followed by Anthony, our latest addition to the Recruitment Consultant team, in April 2019. Not forgetting the lovely Amy, who also joined us in April to help us with administration, social media and writing job adverts!
We had a great work-iversary on Tuesday (with a pizza delivery for lunch, talk about perks of the job!) and it was a great time to reflect on what a brilliant year it's been. With 4 full-time recruiters in the team, we can help more Vets, Nurses and practices than ever before, as well as having more opportunities for client visits, attending congresses, and taking our candidates out for a coffee wherever we can! We've had a lot of laughs along the way, and are also incredibly proud to now officially be listed on every major PSL in the UK. That's a lot of vacancies to work with, as well as all the independent groups we work with too!
Thank you everyone for your continued support and encouragement, as always – we couldn't be where we are without you! Hope you are all having a fantastic summer – with love, the VN Recruitment Team x