International Week of Happiness at Work
23rd – 29th September
How cool is that?! A week-long celebration of bringing happy vibes into the workplace :) we think it's fantastic that a lot of business are taking positive steps towards promoting a healthy work-life balance, focusing on employee welfare and putting things in place to boost overall morale and happiness at work. Here are a few things we have found make a big difference in the VN Recruitment office!
1. DOGS AT WORK
This is definitely high on our priority list – we have Archie and Annie, the fluffy, cuddly, totally adorable cocker spaniels at the office with us every day! Many studies have shown that being able to take your dog to work with you will increase happiness and reduce stress at work. Everyone loves a bit of pet therapy, do we not?! We certainly love having the pooches around whether it's for a quick cuddle at our desks, or for a companion for a lunchtime walk by the river – we can certainly vouch for office dogs having a positive impact on the workplace!
2. A pleasant office space
We are very fortunate to have a bright, airy office with lots of natural daylight – plenty of windows make a big difference, to allow sunshine and fresh air into our lovely work space. We have really made our office 'our own,' with plenty of plants (Laura is the expert, but we all try our best), a nice comfy sofa (usually claimed by Archie for his afternoon naps), and a selection of Pop Vinyl figures on our desks (Hopper and Steve from Stranger Things give us a lot of help and advice), and fairy lights of course! The place certainly feels like home, which makes it all the more comfortable and enjoyable to spend time here.
3. A close-knit team ethos
We believe that work is what you make of it, and it is much easier to enjoy your time at work when you love the people you work with! We are very lucky to all have a lot in common – we have varied interests across our team in what we like to do in our spare time, but we are all connected by our values, our love for animals and our love for 80s music! We spend a lot of time together outside of work and enjoy having weekends away attending congresses together such as BVNA, London Vet Show and BSAVA – it makes work so much fun to feel you're working with friends, rather than just 'your work colleagues!'
4. Feeling valued and rewarded
We sadly hear all too often that people feel underappreciated in the workplace. What many employers don't realise, is that the little things really do make a difference! We regularly enjoy team birthday parties in the office, cake and coffee treats from our lovely local coffee house, and the occasional Deliveroo for lunch! We are always praised and rewarded for our hard work, and enjoy an excellent work-life balance – any calls and emails we take outside of our office hours are because we want to (see point 5!), not because we are forced to. We are delighted to see so many practices in the veterinary industry taking steps in the right direction to increase salaries and annual leave allowances, reduce antisocial hours for their daytime teams and we see a fabulous selection of perks and benefits across the board, for retail discounts, cinema tickets, childcare vouchers and private healthcare – and the only way is up!
5. We love what we do!
A huge part of being happy at work is feeling fulfilled by the job you are doing. We all absolutely LOVE what we do at VN Recruitment – we love the veterinary industry and all the lovely people we get to meet, speak to and work with. We feel we can really connect with our candidates over a mutual love for animals, and as the veterinary industry is very care-driven – as are we! We are dedicated to ensuring all our candidates and clients are completely happy and satisfied with the personal, friendly service they receive from us. We are motivated to do well and help as many people as we can, and the motivation comes easily when you adore your job!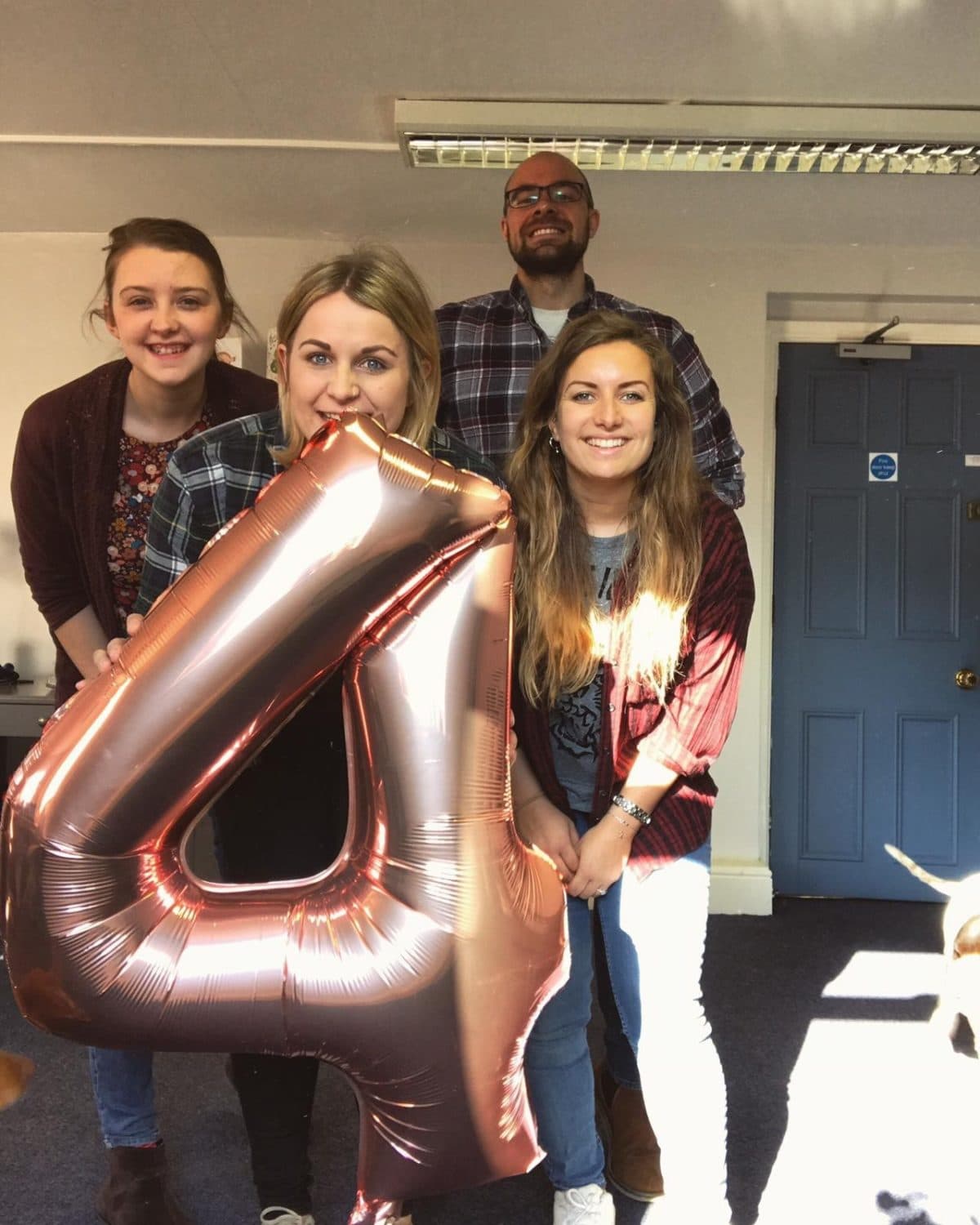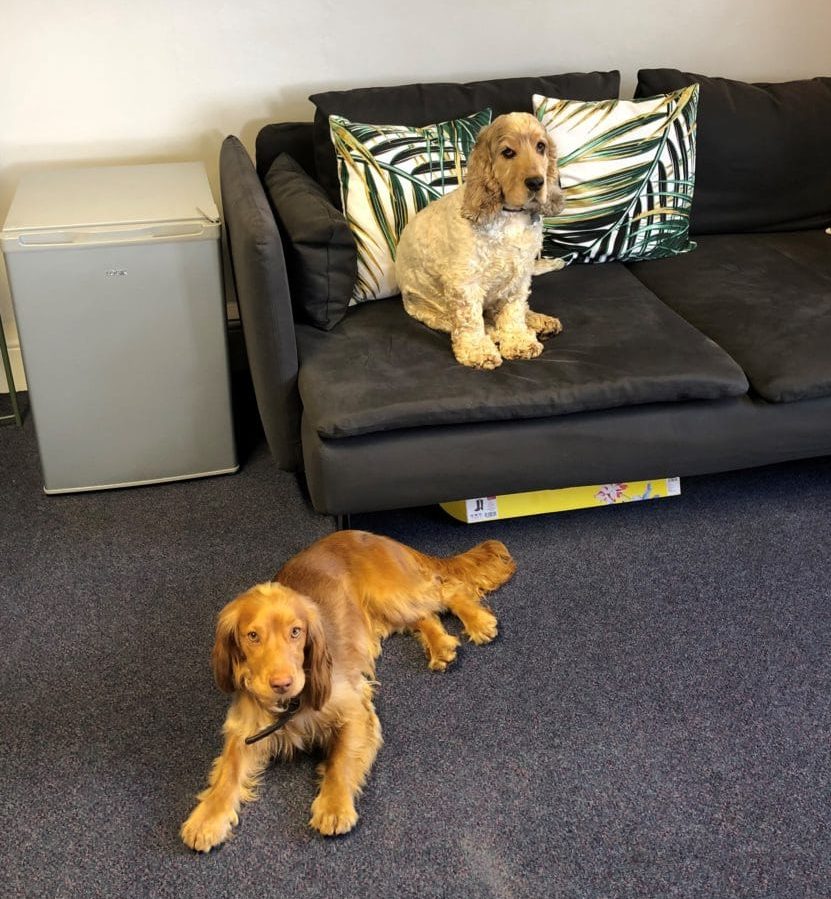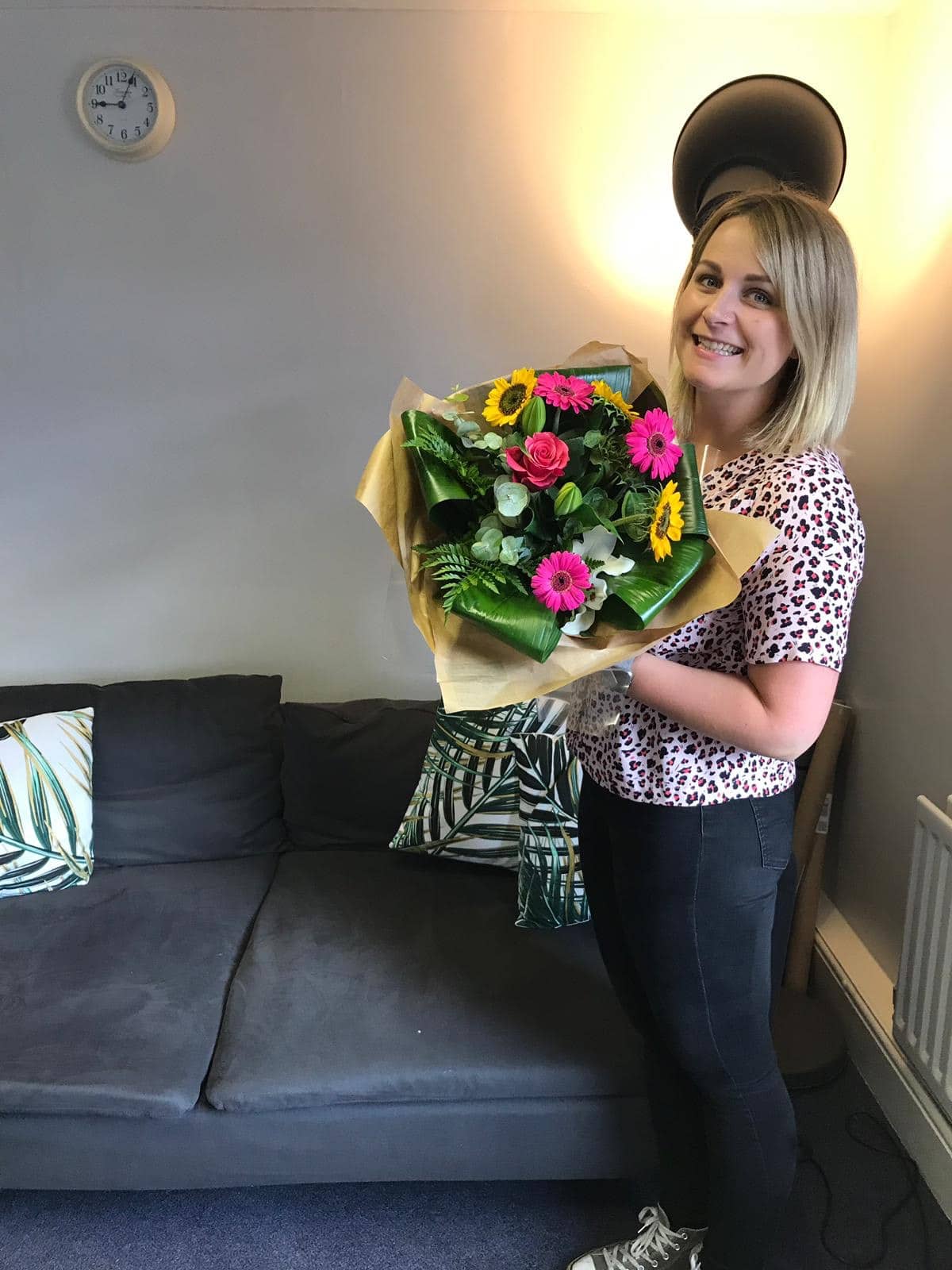 We care passionately about ensuring everybody can enjoy their jobs as much as we do – we are so lucky to work with many RVNs, Vets, Practice Managers, VCAs and Veterinary Receptionists who get in touch with us to ask for our help in finding their dream career, and we are only too happy to help! If you are in the pursuit of a fresh, exciting challenge that will help you feel happier at work, talk to us – we would love to work with you! We are only ever a phone call, email, Whatsapp, text, Facebook or Instagram message away – and we will be proudly exhibiting at BVNA Congress in a few weeks' time as well. We love meeting new people, so please do come and say hello!
Wishing you all the happiest of happy work weeks!
– with love, from the VN Recruitment Team x