For those of you who read our blogs who, like us, are in self isolation/'lockdown', we thought we'd share a few tips and tricks to try and avoid boredom. We are fully aware that a lot of you are still going to work, and for that we are eternally grateful for the care you are providing for the nations pets, but these may help with your (well deserved) days off, too!
So far, we have been told that we are allowed out for work (if you cannot work from home), essential shopping, medical care and one form of exercise (e.g. a run or walk at a distance from others) each day, especially if you have dogs to walk. This is an overtly limited list, but necessary for the situation we are currently in. So, where does that leave us? What can we do to keep our mental and physical health as optimal as possible in such an uncertain time?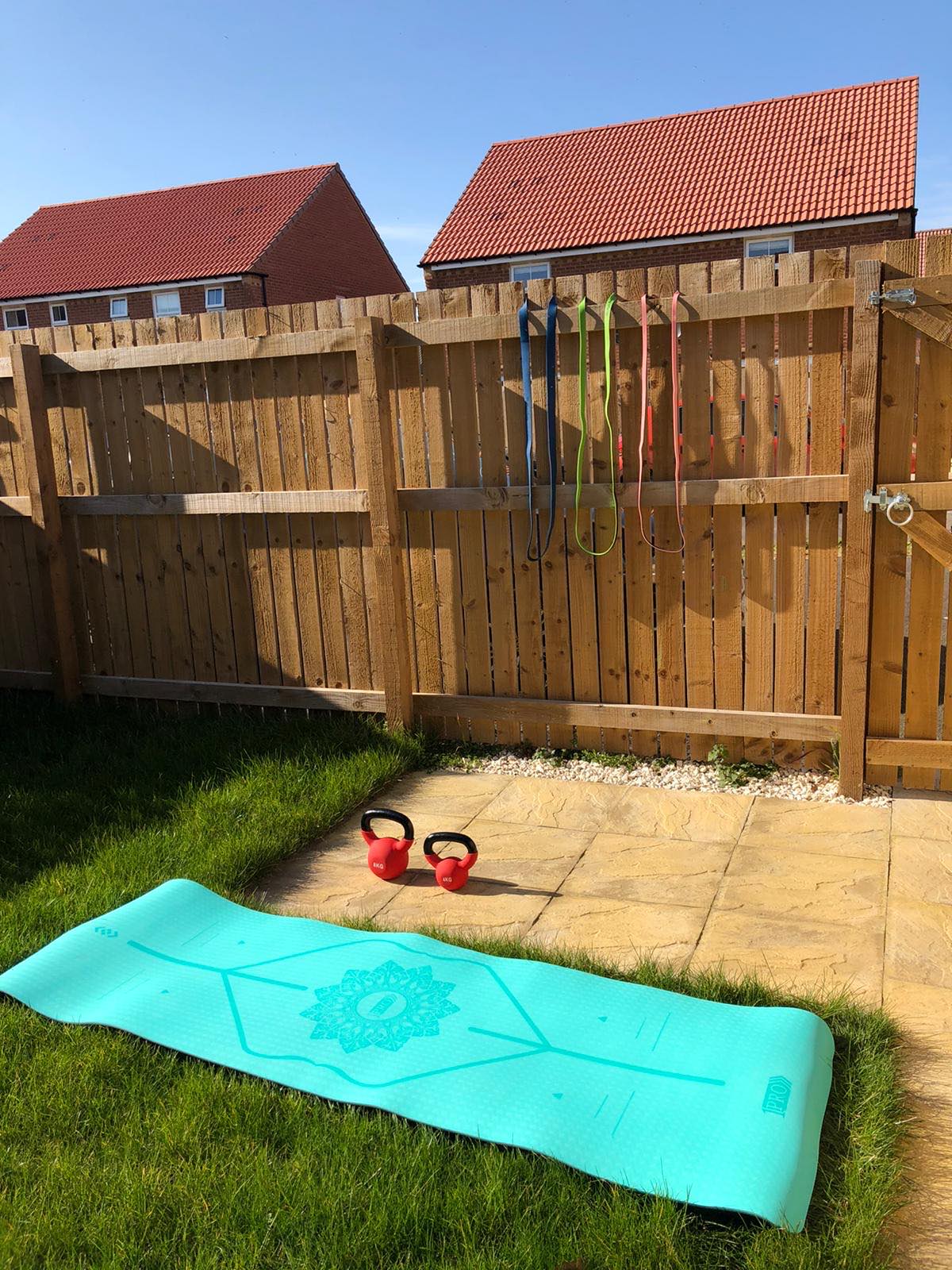 Firstly, exercise is EXTREMELY important, especially to those who were real gym-goers before this. There are a variety of ways you can exercise with low risk to yourself (in the terms of COVID-19 anyway!)  For example, follow home workout videos. You can do this from YouTube, DVD's, if you have a subscription to a gym a lot of them are doing online classes… they're everywhere at the moment! You can also go out for exercise if you're keeping yourself distant from others. Helen has been out for runs and bike rides out in the suburbs but has also brought the gym to her home by making a little garden gym. Getting fresh air and keeping yourself active is vital to keeping you happy & healthy.
This next one may seem obvious, but if you have a dog, walk them! If you're at home a lot more, they often become very excited and confused. Keeping a routine is important for them and for you. Really take the time to enjoy your time with your dog and the fresh air. If you're worried about coming across other dog walkers (if you live in a highly populated area) use this time to push your boundaries and change up where you go. Laura Buss has been taking Annie and Archie out every day (as always) and really appreciating her time away from her new home office! It's important to still keep a work/life balance, and if you are able to take your lunch break in the fresh air with your favourite dog, everyone's a winner!
One thing that seems to be a real 'crowd-pleaser' especially for those with little ones are to take up a new form of arts and crafts or re-try an old hobby of this sort. This doesn't have to be expensive, or take much equipment at all, but it really does kill time. Anna has a colouring in book that doubles up as postcards (sorry, let's be more specific, an ANIMAL colouring in postcard book…). This helps her kill time as well as keep contact with elderly relatives… write a postcard to them that's been decorated by hand, a gift and something for them to read!
If, like our Laura Ritchie, you have an important event during isolation (happy birthday Laura!) you may need to think a bit outside of the box… She's prioritising socialising with her friends (via FaceTime!) and self-care to help her celebrate. She's planning a fun night with her partner who she lives with, with a bottle of gin, a takeaway and a FaceTime party with friends. It's super important to communicate with those nearest and dearest to you in anyway you can, especially if you're feeling a bit under the weather around a special day. Don't worry – we've promised her birthday celebrations as soon as we can have them! She's going to be like the Queen and have two birthdays, haha!
As you can see, we're trying our best to keep active, happy & healthy during very uncertain times to keep us as pro-active in our work life as possible, too!
If we can help you in anyway, please do let us know. We all need to stick together and find the light at the end of the tunnel. All of our lovely clients and candidates are working so hard to keep the nations pets happy & healthy, but it's important to prioritise yourselves out of work, too.
We are at the end of a phone or available by email if you need any assistance. We are working hard to be as accessible as normal, so we can help you all as much as possible.
All of our love and healthy wishes, the VNR girls xxx