At the start of this new year, the team here at VN Recruitment are feeling really positive about 2019. We've got a lot to look forward to, and a few surprises in the works as well…
The next few months are looking like they will be jam-packed for VN Recruitment – which is great! The calendar is already getting filled up. Over the next couple of weeks, we are going in to local colleges again to talk to the students about a variety of things, and offer any help and support that we can. And as we move in to February and March, we have some fantastic client visits booked in – up and down the country! We can't wait to put faces to names and meet some of our trusted clients.
In March, we will also be attending the College of Animal Welfare Congress (CAW), for Clinical Coaches, which promises to be a great occasion and will be really valuable. And as we move in to April, we will be heading down to the British Small Animal Veterinary Association (BSAVA) Congress. The whole team will be in attendance for this event and we are really excited already – we'll have more news on this and how our preparations are going nearer the time!
We also have a couple of surprises in the works for you over the coming months… our lips are tightly sealed for now, but watch this space..!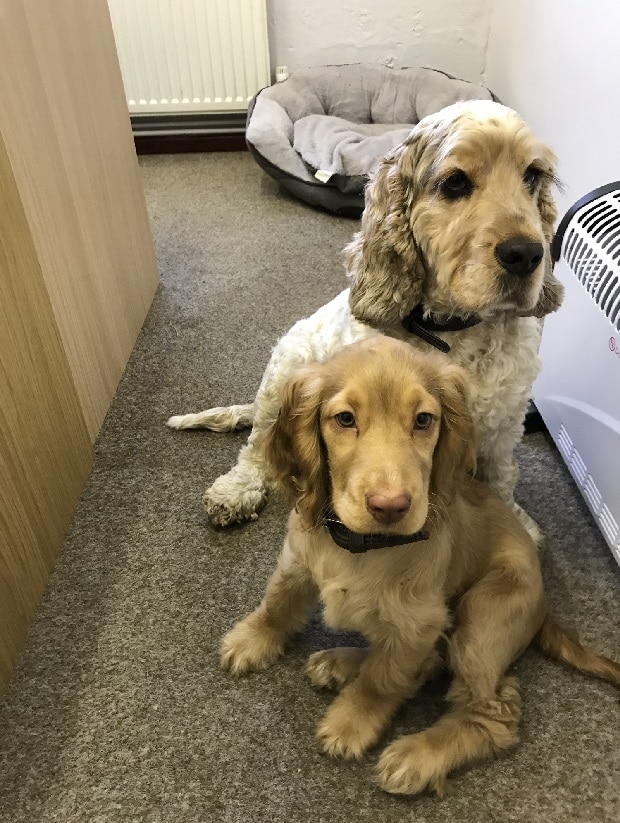 As you might already know if you're online and reading this, we've recently had an update to our website – and we think it looks great! Head to the homepage to take a look. We've made it a lot easier to search for jobs, by simply selecting whether you are a vet or a nurse, looking for a locum or permanent role, and where you are based – you'll then see a list of the most recent jobs we have listed that adhere to your criteria. Take a look and let us know what you think!
We've been feeling the love in the office since we came back after Christmas. Take a look at our website and our Facebook page to see a few of the reviews that some of our lovely candidates and clients have kindly taken the time to write! We also received this totally lovely card this morning from one of our candidates, which has really made us smile.
Keep an eye on our Facebook and Instagram pages for regular updates on what we are up to!