How has it already been a week since BVNA Congress 2021? We had such an amazing weekend with brownies flying everywhere – but our main joy was meeting so many of you lovely lot. We cannot express enough how much it reminds of us of why we truly love what we do – making amazing placements for wonderful people.
Especially with it being Veterinary Nurse Day last Friday, we have been reflecting on all the hard-working RVNs we have met (or worked with) so far who make us smile every day. Not only do you look after our furry friends with incomparable resilience and care, but you also brighten the day for their humans, too!
We shared this image 2 years ago – but it is always going to be relevant. A lot of people do not see the hard work behind the scenes, but we can assure you that we do, we hear you and are here for you.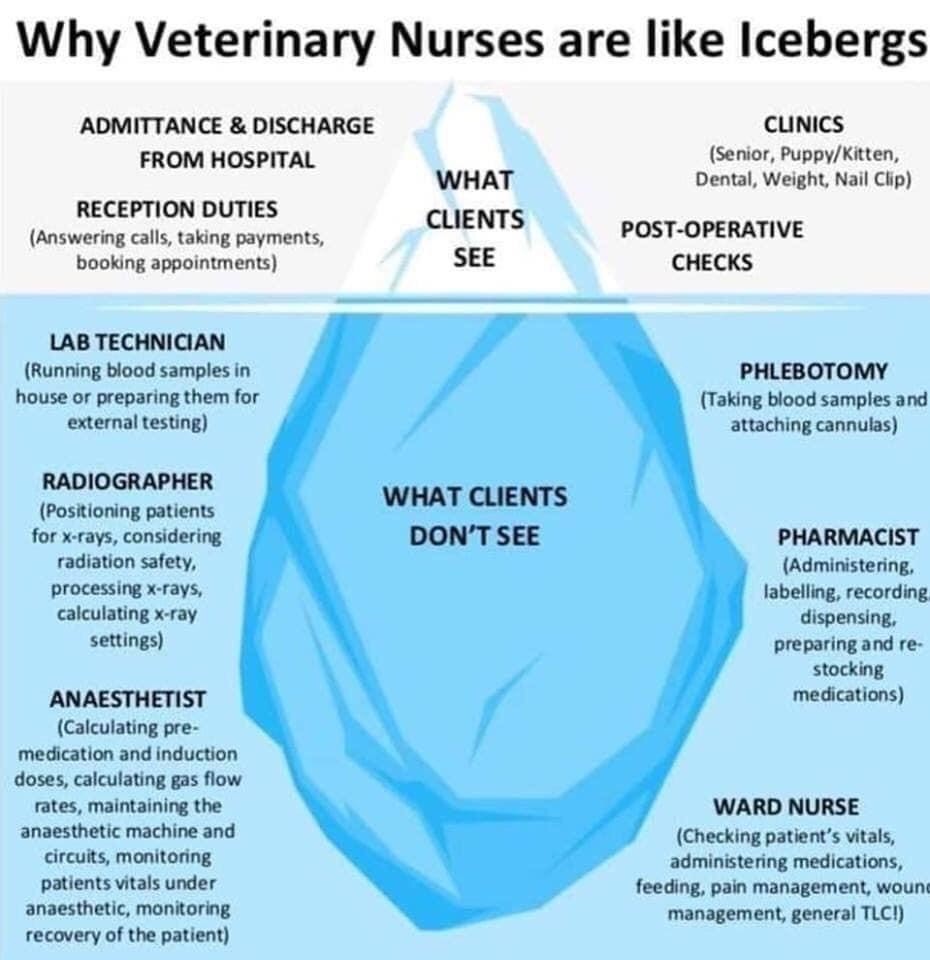 This leads on to another very important day in the calendar year – World Mental Health Day. This was yesterday, but it is applicable to every day of the year. Every day we should be putting our mental health first, and in an industry where you are tested and often stretched, it is important to check in with yourself and those around you. Even a simple text, a bit of self-care or a smile can make all the difference.
However, if the little things are no longer making a big difference, it is okay to reach out for more. It is okay to not be ok – both in your professional life and personal life (as well as these often intertwining). There are many people out there to help – GPs, charities, private care… not forgetting your nearest and dearest. Here are some links to some organisations that can help you:
Samaritans – Samaritans | Every life lost to suicide is a tragedy | Here to listen
VetLife – Home – Vetlife
Mind – Home | Mind, the mental health charity – help for mental health problems
NHS Charity List – Get help from a mental health charity – NHS (www.nhs.uk)
This is not an exhaustive list, but it is somewhere to start if you don't know where to begin. Sometimes a conversation with a 'stranger' is all it takes to start your journey to feeling better.
If in doubt, reach out.
As ever, if there is anything we can do to help, get in touch for an informal, confidential chat about how we can help you to move forward in your professional life in such an extraordinary industry.
Thank you from the bottom of our hearts to the people who came to meet us at BVNA, and for those who didn't… there is always next year!
All our love, the VNR team x